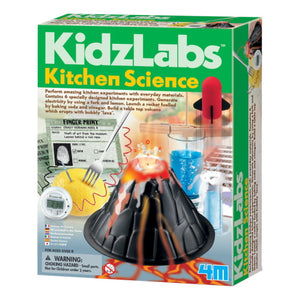 Perform six different science experiments using common kitchen ingredients.

Generate electricity using a lemon, launch a rocket with vinegar, write invisible messages, and more.

This kit is ideal for science enthusiasts of all ages.

Complete instructions for each experiment are included with the kit, you will need to supply common kitchen ingredients.

Recommended for ages 8 years and up.